100% SSD Global Edge Network for Enterprise Clients
Our 100% SSD global network helps speed up your site. Our network is equal part site accelerator and real-time control center. It was built so that both your customers and DevOps will get the maximum benefit of a next-gen CDN.
More POPs!
FetchCDN's servers are strategically located for today's warp-speed internet—not dial-up—and have direct reach into over 90 countries. We provide a reliable CDN service with high peering capacity to handle any given load around the globe.
MultiPath™ Network
FetchCDN boasts intelligent best-path routing and on-the-fly analysis to monitor packet loss and latency. We're constantly adjusting to sustain site speed and keep your data flowing smoothly.
FastStack™
Our custom FastStack is powered by highly optimized NGINX caching on 100% SSD bare metal servers. Combine instant provisioning, purging, and reporting with smart caching directives to facilitate easy offloading of more static and dynamic content to the Edge.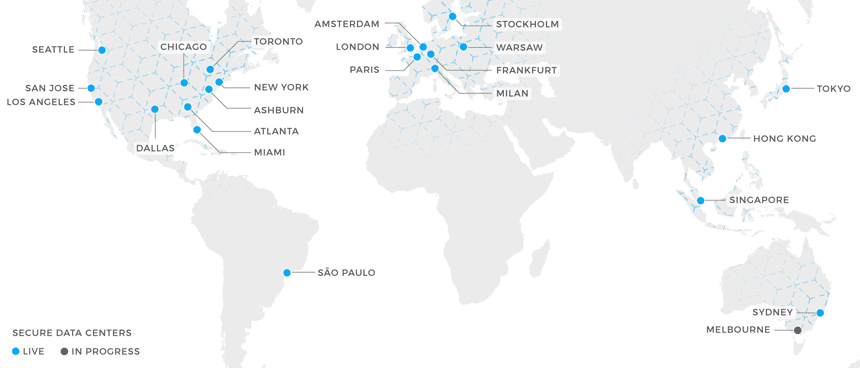 Global Edge Locations
We have put our edge locations in premium data centers with best-in-class hardware for increased speed and reliability.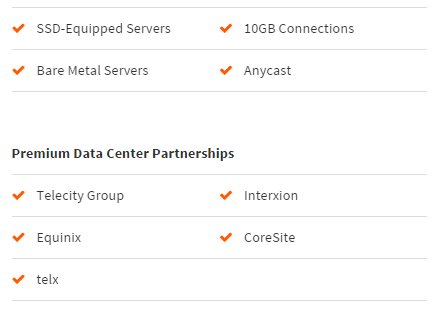 Origin Shield
Our globally placed Origin Shield POPs protect your origin from request overload giving you the full benefit of our CDN.
Why Origin Shield?
Each FetchCDN POP delivers the newest assets to your site users. If your cache is reset or you have a constant stream of new, uncached content, your origin would receive requests from every FetchCDN POP for the newest assets. That can quickly overload your origin.
How it Works
Once it's enabled, all requests will go through one of our globally placed Origin Shield POPs instead of every Edge Server. This significantly reduces the number of requests going to your origin. Our EdgeServers will make requests to the closest Origin Shield instead.
Who's it for?
If you have a lot of fresh content that needs to be provisioned on a regular basis, Origin Shield will protect you around the clock. If you have large assets on your site and require the occasional cache purge, Origin Shield will be there for those large request spikes.
Global Protection & Speed
For optimal performance our Origin Shields are located across multiple regions and are connected via 10Gbps data centers. We will take the most direct path to your origin possible so Origin Shield requests won't negatively impact your users experience.
Connection Collapsing
This merges multiple requests for the same URI into one request to your origin server for even greater optimization. This also results in notifying the origin of a cache re-validation request before the object even becomes stale.
Automatic Fail-over
Each of our Origin Shield locations is equipped with hardware load balancers that provide equal hardware load and fail-over ability. Additionally, all of our Edge servers are configured to use 1 Origin Shield location as the primary but still have the others as a backup. If there is network connectivity issues, our Edge servers can intelligently re-route to the next nearest shield.
We're obsessed with speed! So should YOU!
Global Peering Partners
Think of peering partner locations as accelerator POPs. They reduce the number of hops between ISPs (internet service providers) which also provides a more direct route to your mobile users. It's all about SPEED & DELIVERY!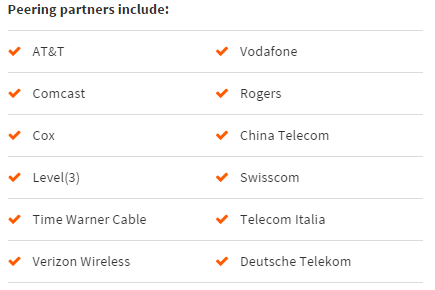 Real-Time Every Time
With real world goals you need realtime control over your network. Work faster. Deliver faster
Realtime Purge
Our API honors your purge calls instantly regardless of whether assets are purged through Control Panel or via your own custom built app.
Realtime SSL Integration
All of our SSL options can be enabled instantly. Secure up and move on.
Realtime Reporting
Quickly grasp the behavior of your content and traffic you make, without delays. As soon as traffic has been made, we'll digest data from all edge locations and record it for you to monitor from your end.
EdgeSSL Options
EdgeSSL uses our global architecture to handle the CPU intensive security your site needs and can be enabled in real-time.
Instant SSL
Simply click "Enable" in our Control Panel and your SSL will start working in real-time. No manual installations or waiting to deploy.
Served From the Edge
We use the power of our global architecture to secure your site right where your customers are. Not only is this faster, but it also frees up your origin server from this CPU intensive task.
Fully Optimized
FetchCDN's optimized SSL stack, advanced hardware and always-on provisioning make our SSLs fast and cost-effective.
SPDY
When SSL is enabled we offer the option to enable SPDY, the new protocol by Google that offers better performance relative to regular HTTPS. If a device does not support it then FetchCDN will automatically fallback to HTTPS without generating any problems
Custom SSL
All users can bring their own SSL certificates bought from any third-party and install them on any pull zones. It can be easily done using our Control Panel where we simply ask to paste the SSL certificate.
Shared SSL
All pull zones can be enabled to use FetchCDN's wildcard SSL for the domain *.netdna-ssl.com. This way we offer a free and easy way for websites to get started with HTTPS enabled traffic.
Serving SSL From the Edge
We are using Nginx to serve all our traffic with a heavily tweaked an optimized configuration for HTTPS. Any SSL related change is instantly propagated to all of our servers in real time saving you time.
Integrations
FetchCDN integrates easily with your system, no matter if it's a popular CMS or a full-blown custom setup.
Out of the Box Support
FetchCDN integrates easily with many popular CMS, including WordPress, Joomla, Drupal and much more.
Custom Systems
If you have a custom built system for your website you can easily deploy your site's static content through FetchCDN.
1-on-1 Setup Call
Need more assistance? Call us for a free 1-on-1 integration call.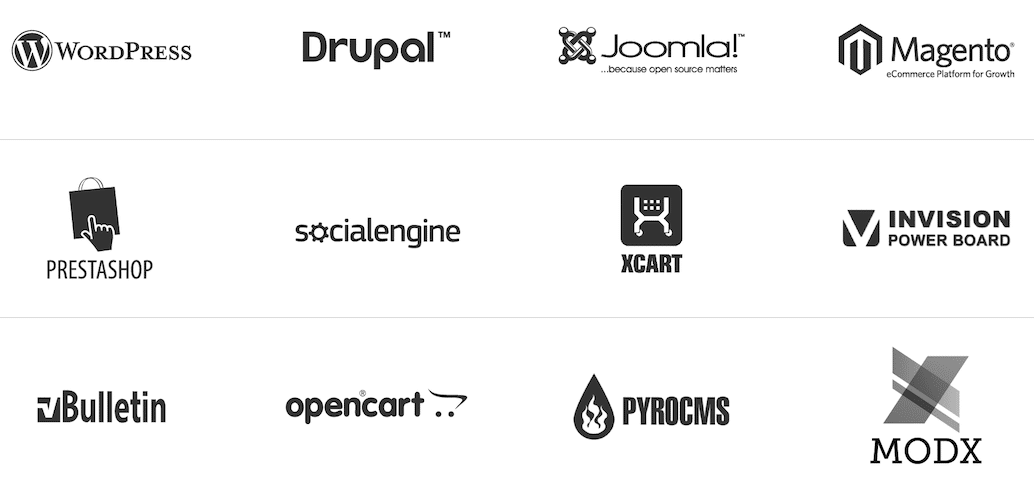 Extreme Support that Delivers
FetchCDN provides experience and professional service
Expert Support, Extreme Care
Fetch CDN, a service of DMI Web Services, delivers upon more than a decade of hosting industry experience and customer care. Our team has done the research to ensure that the latest and most stable technology is made available to our clients and that you won't have to do any heavy lifting. We provide you direct access to the best-in-class edge network to ensure your  content delivers on-time, every time! You'll have peace of mind knowing that your content is hosted on the same network as some of the fastest responding large blogs, ad networks, online gaming and widget hosting services on the Web. Contact us today to get started.

— Welcome to the Neighborhood —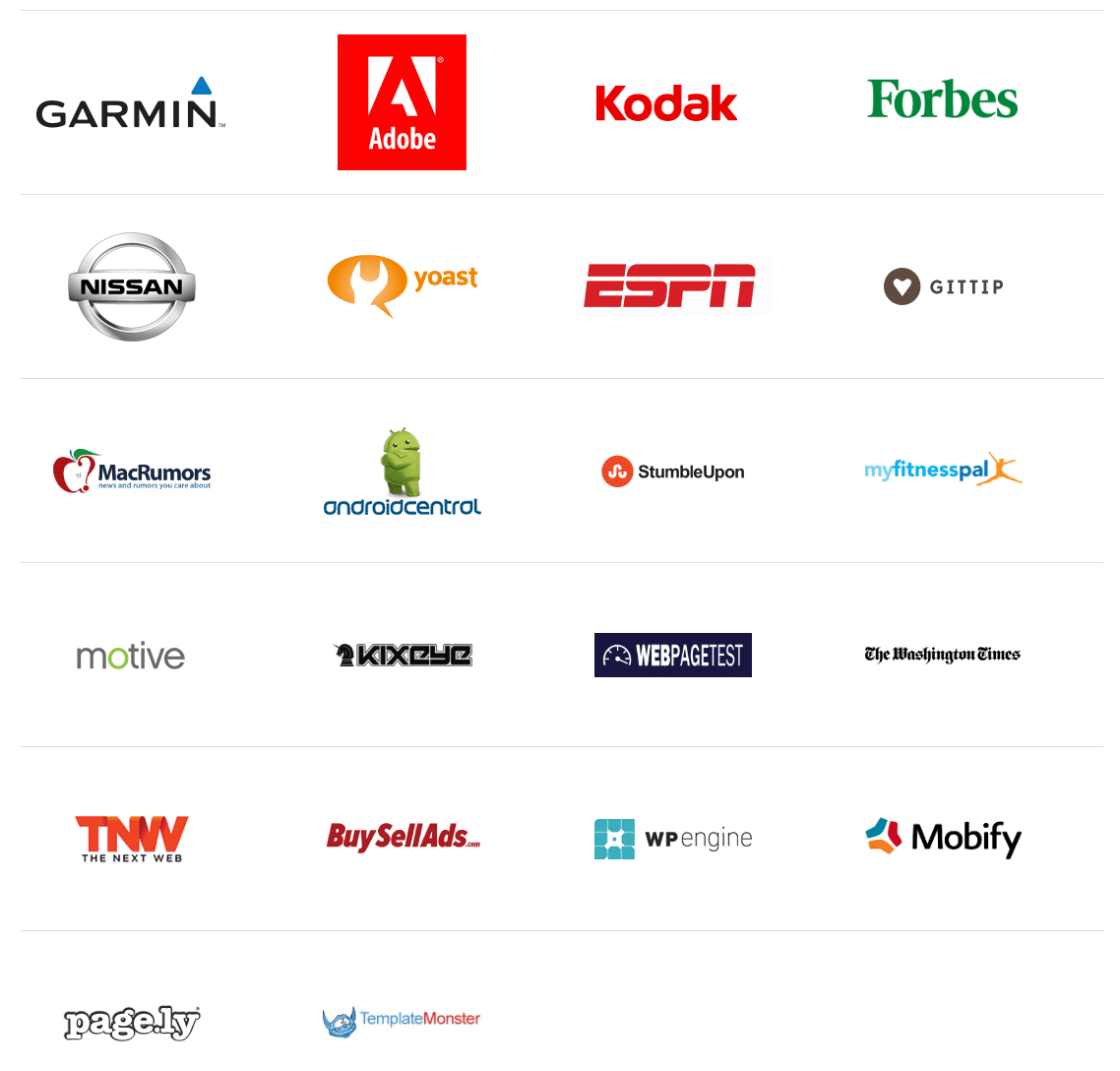 Let's talk about YOUR Content Delivery Network Solution
Contact us about our Custom Enterprise CDN Services
Did you know a 1 second delay in your website page load time can cause a 7% reduction in conversion†? This can have a huge impact on your bottom line which is why we work hard to maintain top page load times.